Community Involvement
Here at Bone Dry Masonry, we believe in showing our community just how much they mean to us. As part of the Better Business Bureau and winner of several Angie's List Super Service Awards, we have demonstrated our commitment to our customers, but there is always more we can do! We support many organizations to help give back.
Charitable Affiliations
Bone Dry Masonry is proud to work with these organizations:
Habitat for Humanity
United Way
Wounded Warrior Project
Gleaners, Serving Indiana's Hungry
Shepherd Community Center
Chaucie's Place
O'Connor House
Animal Friends Society of Boone County
Community Assistance Program
Bone Dry Masonry is proud to serve the homeowners in all of our communities. We understand not all homeowners are financially able to make necessary home repairs and/or improvements. To help give back, in 2009 we launched the Bone Dry Community Assistance Program, wherein we will repair and/or renovate a deserving family's home.
A committee consisting of Bone Dry Executives will screen applications, interview potential candidates and assess the work needed in the home. The services provided by Bone Dry Masonry may include, but are not limited to: roofing, siding, windows, masonry, gutters, drywall, painting, and attic insulation. Individuals may submit an application for themselves or someone who is deserving and in need of assistance. Applications are accepted year-round.
If you are interested in helping us with services or a monetary donation, please email [email protected] and let us know how you can help.
Extreme Makeover Home Edition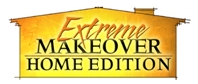 In one week, thousands of volunteers worked for thousands of hours to build two structures — a new home for the McFarland family and a center for Pack House 2000. In addition, thousands of volunteers worked together to begin the transformation of the Martindale-Brightwood neighborhood. It is truly amazing what happens when we build together. Bone Dry Roofing is proud to have been a part of this inspirational project that helps so many families all across the United States.
Watch the amazing transformation!
Looking for a price? Get a no cost, no obligation free estimate.